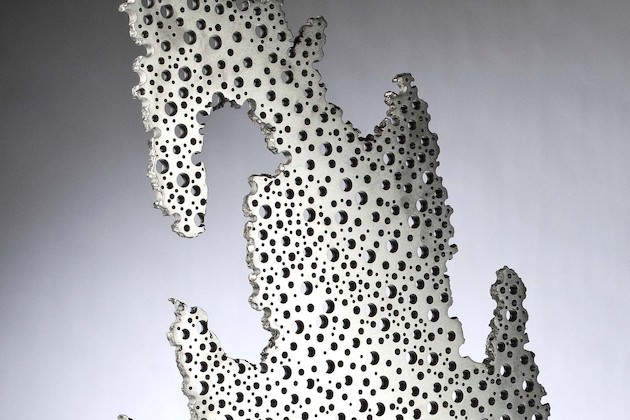 About Fragment II
This is Fragment #2 - Yeah!
OK - a little more then that is needed I guess. This sculpture was made as a companion piece to the 32292 Table and I am happy to say, was purchased by that very same collector.
The 'fragments' and 'remnants' I am creating are, for me, at the very heart of my fascination with decay as a fingerprint of natures perfection and beauty. My love of the industrial is very much a romantic love of the early industrial, and it use of material that will weather and rot away just as will nature materials. Steel and iron, brass and copper, stone, glass wood.... these industrial material will all transition 'back to the earth' so to speak with time. In that journey back into nothingness, the physical transformation at various states of decay are usually as beautiful and intricate and the ascetics of those entities in their living or functional state...blah, blah, blah.... I'm in a bar drinking wine and should probably stop at that.
:-)