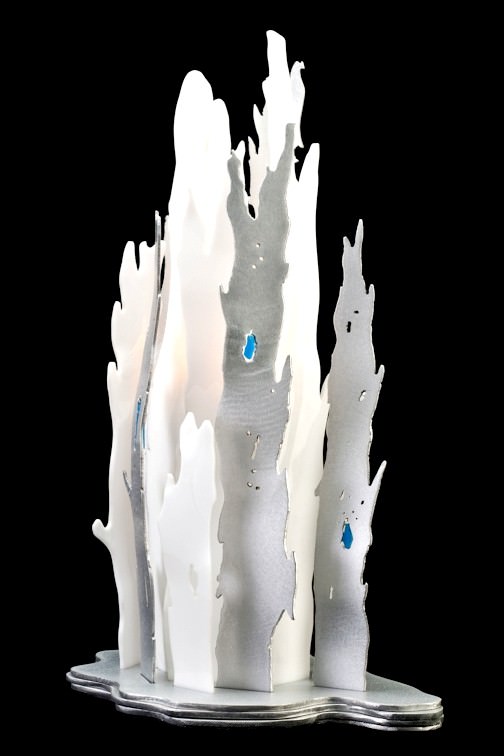 About Frozen Fire Luminarias I & II
These are two 'light-sculptures', although I guess the simple word 'lamps' would work just as well (well, maybe not just as well). They were a custom commission for prominent collectors in the Washington DC area.
Several aluminum and white Plexiglas 'fronds' grow up from three tiered aluminum basses to surround the light source. Light reflects and glows through the 'fronds'.
These two pieces were quite an undertaking, requiring quite a bit unusual hand-work. In the end I am thrilled with how they evolved, and even more importantly, the wonderful collectors I made them for feel the same way.