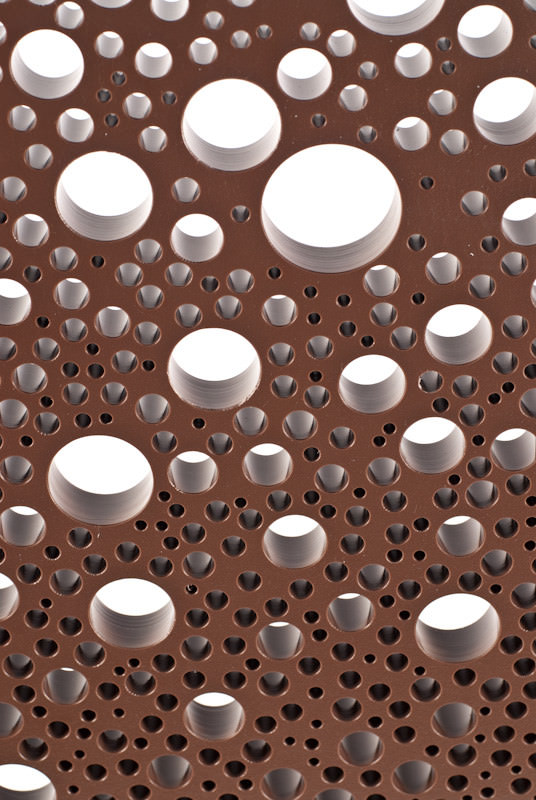 About Brown Wall of 13240 Holes
The Brown Wall of Holes was commissioned for the U.S. Embassy in Dubai. It is the second in the 'Wall of Holes' series, the first of which was the 'Black Wall of Holes'.
The Brown Wall was made to better fit with the tones in the embassy's main room. As with the Black Wall, there are over 13,000 holes in the Brown Wall.
The aluminum frame that can be seen around this wall was added to make the wall a little more sturdy due to its placement in a public space and the possible effects of heat on the sculpture. I liked the frame so much that it was added to the third in the series - the White Wall of Holes - and I also had the Black Wall's base retrofitted to accept a frame.