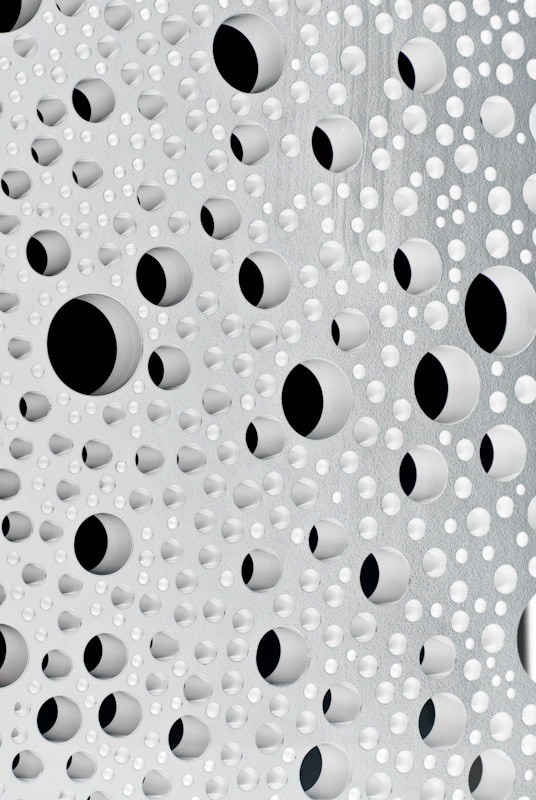 About White Wall of 13240 Holes
This is the third in the 13239 Wall of Holes series.
I had the pleasure of seeing this piece installed through the summer of 2011 at a beautiful outdoor garden (Bridge Gardens) in Bridgehampton, NY. How amazing and special it was to be able to see it at different times of day and in different weather condition.