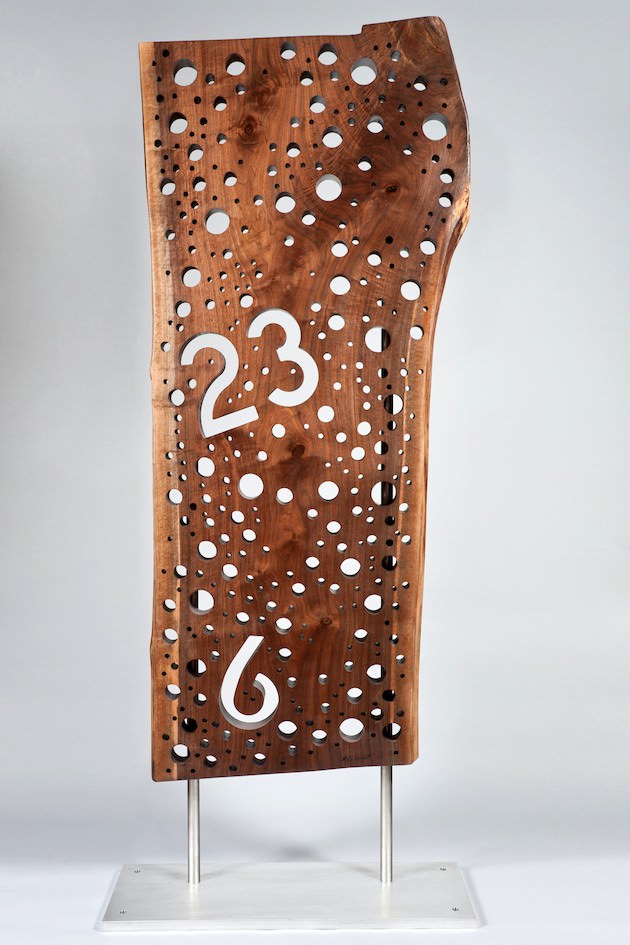 About 23 & 6
These are two large walnut sculptures made for Michael Jordan's Steak House in Chicago.
Each piece stands approximately 8-feet tall and nearly 3-feet in width. They are made from 2-1/2" thick walnut slabs that have been drilled, sanded and oiled. The sculptures bears Mr. Jordan's number and the number of national championship he attained. along with many elegant holes.
If you are in Chicago do stop in and see these lovelies at the Steak House on Michigan Avenue.