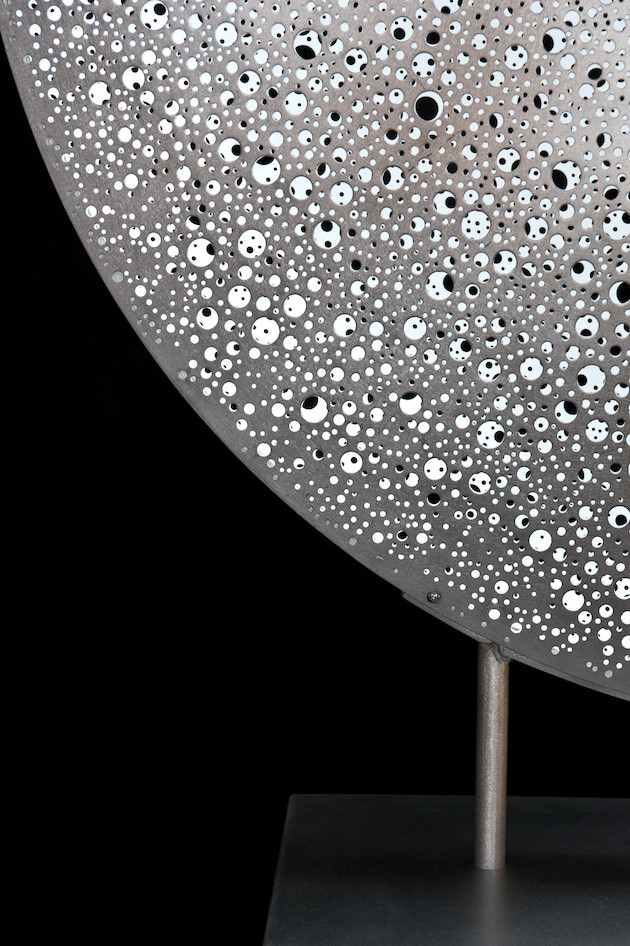 About The Orb of Tranquility
'The Orb' is a light chamber sealed within two 42" diameter dishes attached to one another via a 1" wide magically illuminated channel. The chamber is 9" wide at its center and tapers to a little over 1" wide at it perimeter. It rests atop an aluminum pedestal.
The night sky, The Milky Way, infinity... I see many things in this piece and have enjoyed hearing what others see. There is a great deal to see within The Orb.