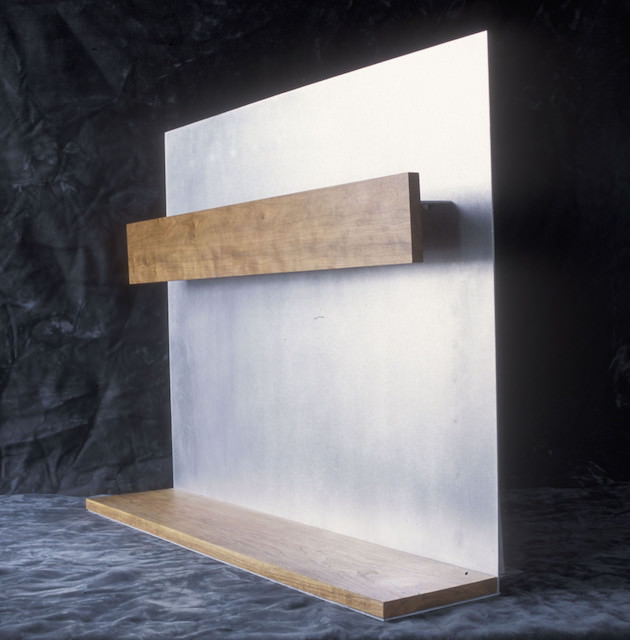 About Firebreak
FIREBREAK is a commissioned fireplace cover or 'screen'. It was made to cover an unusually dimensioned fireplace in a Washington DC residence. The single shelf exists to provide a place for candles or any other items its owner may see fit to display.
The piece is made of aluminum and some of the most beautiful cherry I have ever been able to get my hands on. It is simple and very elegant and clean. I was certainly happy with how it turned out as was its owner.
This was also my very first commission.