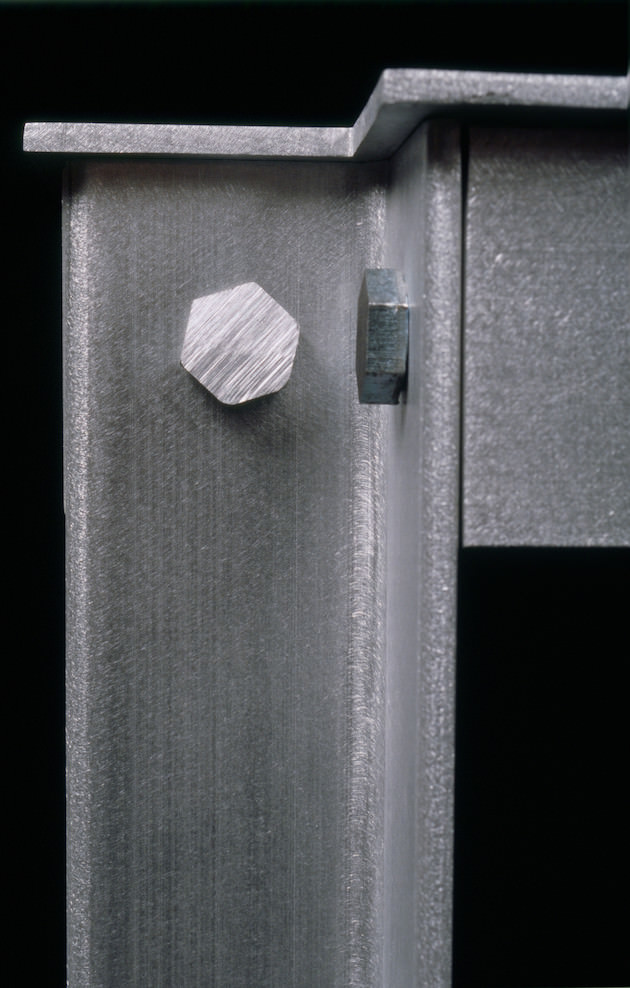 About Frozen Pond Table
This is a dining room table I made for a private collector in Reston, Virginia. Its dimensions are 84-inches by 37-inches, and it seats eight people. It is made of aluminum plate, angles, and tubes with an aged, rippled cedar tree trunk inlay in its center. Stainless steel bolts attach the legs to the body of the table.
The design was inspired by tree branches and trunks we all see frozen in ponds, streams, and lakes in the winter. The industrial elements are just me being me. Getting the table top to look just the "right kind of frozen" was a struggle – gosh, was it a struggle! I am happy with the outcome, as are the table's owners.
The table now resides in a wonderful, modern townhouse where it basks in sun and moonlight between glass walls, wooden floors, and floating staircases. It is flanked by a collection of beautiful, modern classic chairs by eight different famous designers. It is in good company.