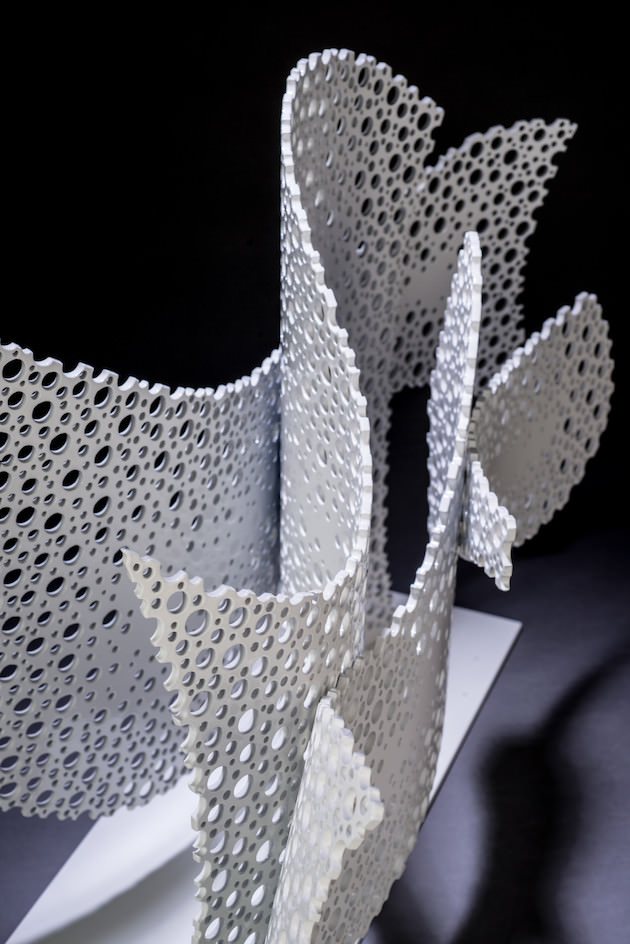 About Thunder And Falcon
Thunder and Falcon is an interpretation of the view of Pilot Mountain, beneath which is nestled Falcon Lake, as seen from Thunder Lake. These mountains and lakes can be found in The Wild Basin region of Rocky Mountain National Park, a favorite haunt of mine. I spent several days camped around Thunder Lake in the summer of 2015, and this is one of several sculptures that came from the inspiration I encountered there.
One can not see Falcon Lake from Thunder Lake, but one can see the waterfall that cascades down from it toward Thunder Lake. I did hike up to Falcon Lake and lay my own eyes upon it.
This piece was constructed by 'drawing' the mountainous land forms with four, hole-filled pieces aluminum, rolling those pieces and then welding them together.