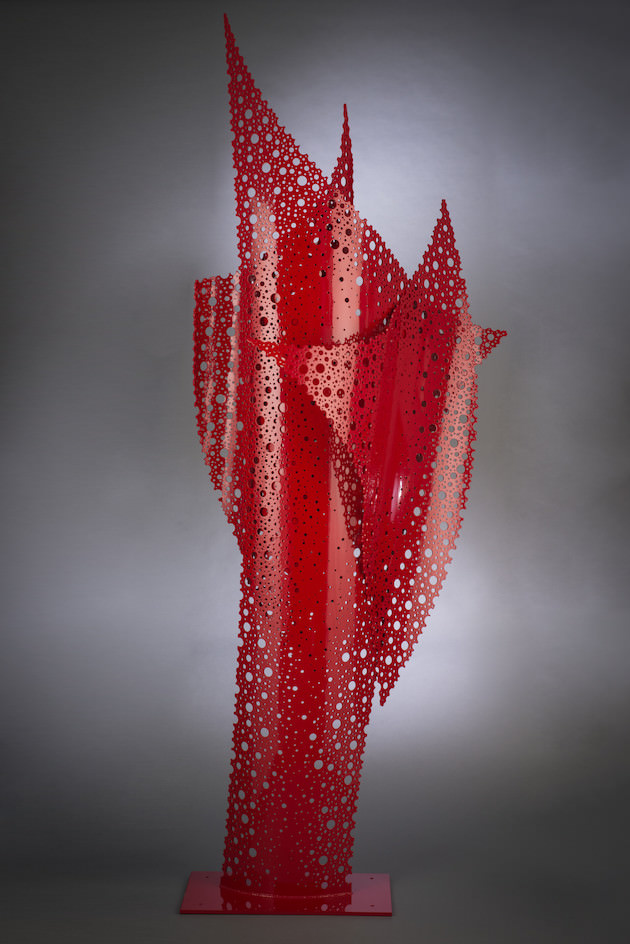 About Flaming Bastion
The Flaming Bastion is a larger-scale member of my Bastion series of sculptures. It is a rolling, undulating fold of curved planes of metal lace. It stands eight feet tall and is made of three separate rolled fields welded together.
My Bastion sculptures loosely take there inspiration from mountains, although this piece is very loosely based on those forms.