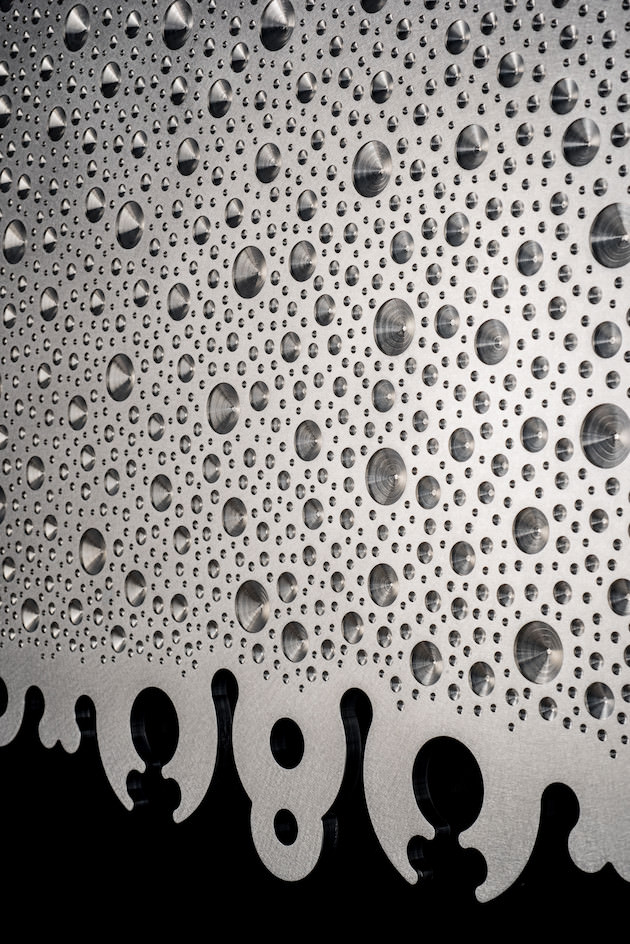 About Suriname Rain Mirror
This special Rain Mirror was commissioned by the United States Department of State for the U.S. Embassy in Suriname.
The edge motif of this 'Mirror' was created to reference various historic, stylistic deign motifs of northern South America. I feel the idea of a Rain Mirror being located in a country situated in a region of the planet that is home to rain forests and jungles rather fitting. The thought of rain falling in Suriname is rather romantic to me. I hope this art piece adds to that beauty.
In my daydreams I seem to either find myself in alpine valleys or in rain forests. I like that a piece of me in now in Suriname.