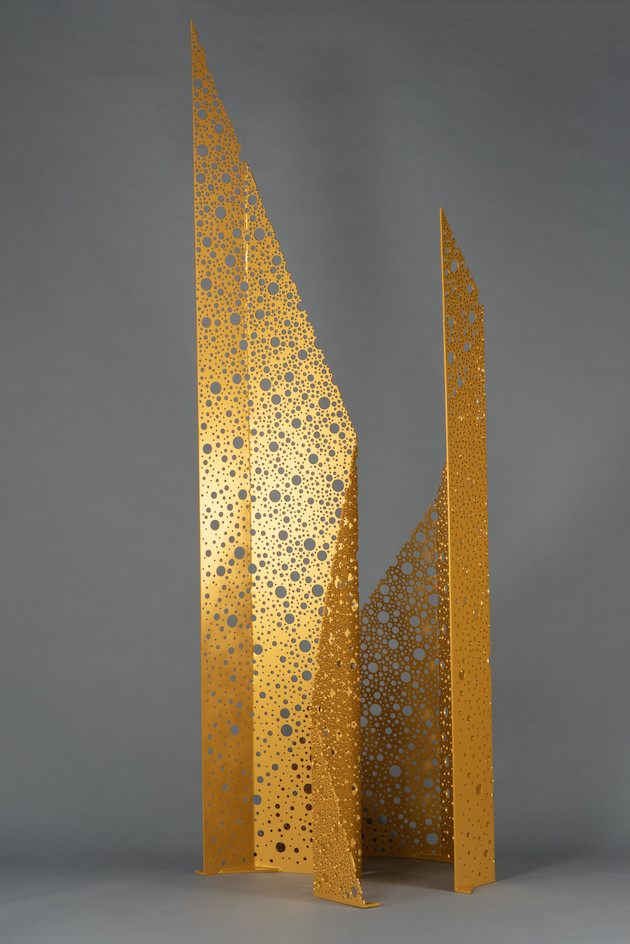 About Constellation Vertices
The Constellation Vertices are two tower sculptures created as a single installation. One tower is approximately 10-feet tall, and the other is approximately 8-feet tall. in addition to the depth achieved via the negative space of the thousands of holes, the sculptures dimensionality is further achieved through angular folds and straight lines.
In 2017 I began focusing more intensely upon the cliff faces that accompany the mountains which continually inspire me. A series of angular sculpture began to evolve. This piece has a place in that continuing narrative.