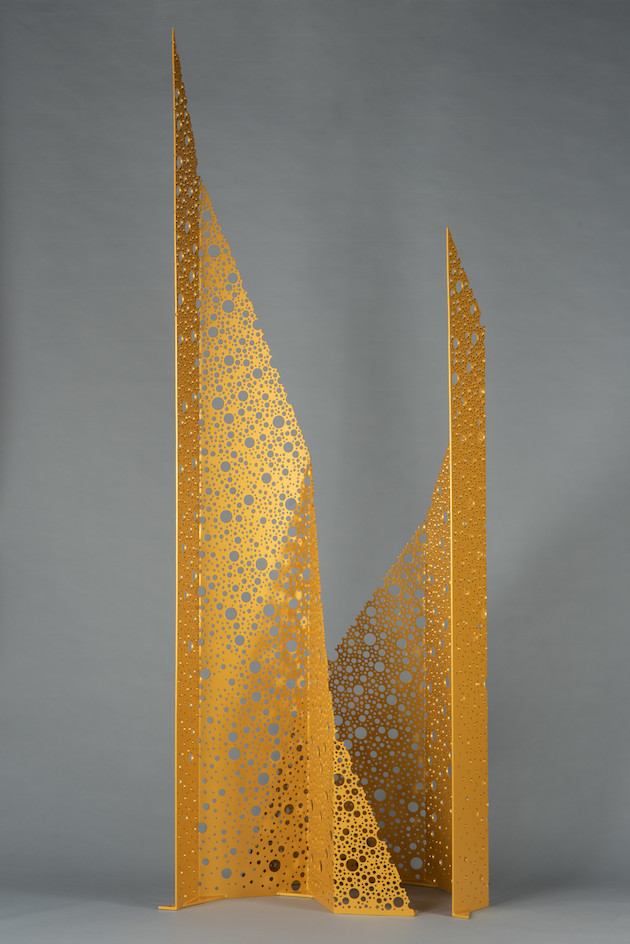 About Constellation Vertices
The Constellation Towers are two tower sculptures created as a single installation. On towers is approximately 10-feet all and the other is approximately 8-feet tall. in addition the the depth achieved via the negative space of the thousands of holes, the sculptures dimensional is largely achieved through angular folds and straight lines. A metallic-gold, super-durable powder-coat was chosen for the piece.
In 2017 I began focusing more intensely upon the cliff faces that accompany the mountains which continually inspire me. A series of angular sculpture began to evolve. This piece will have a nice place in that continuing narrative.
The Constellation Towers can be viewed at 1402 H Street, NE in Washington, DC.