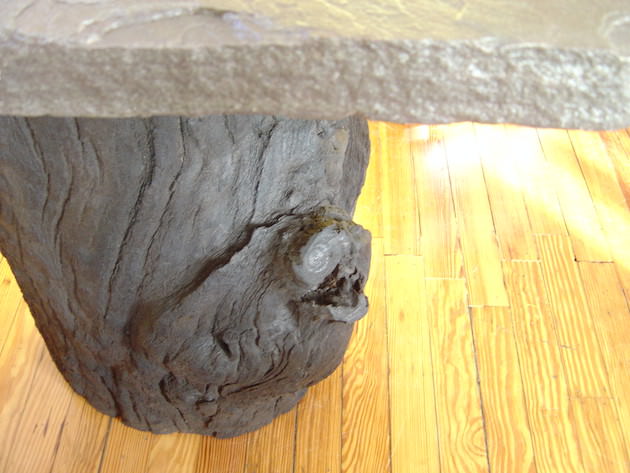 About Stone Table
This is my little stone table. I drink tea and very good scotch on it, and it is where I feed close friends Thai food.
The base is a portion of an old hollow tree trunk from a tree that lived out its life in Georgetown, Washington, DC. It has been stained a very dark brown. This was the first time I had ever stained anything I consider to be a piece of art. I prefer the natural color of things, but that is a discussion in and of itself.
The table top is a thick, irregular slate that has been sealed and oiled.