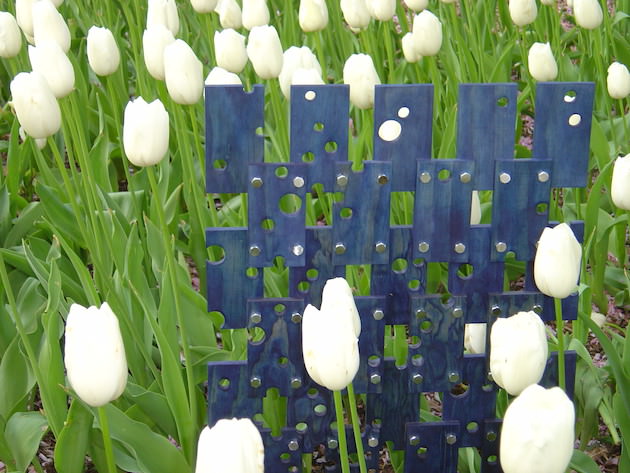 About Bubble Wall
BUBBLE WALL is my first 'small' wood wall. I had been toying with the idea of maintaining the rigid nature of my works CHERRY WALL and BIRCH WALL while playing with the rectangles and the negative space a bit more. I chose circles simply because I like circles (which puts me rigidly in opposition to all those who hate circles). I liked the idea of bubbles rising through this work and the soft nature of their shapes juxtaposed with the rigid nature of the wall's matrix.
The color blue had been playing on my mind for various reasons in the months before I made this piece and the color seemed to fit well with the brushed steel of the base and stainless steel of the bolts. I find there to be both coldness and warmth in this piece due to the union of the colors and textures.
BUBBLE WALL is also my first venture into the magical world of color. More to come...