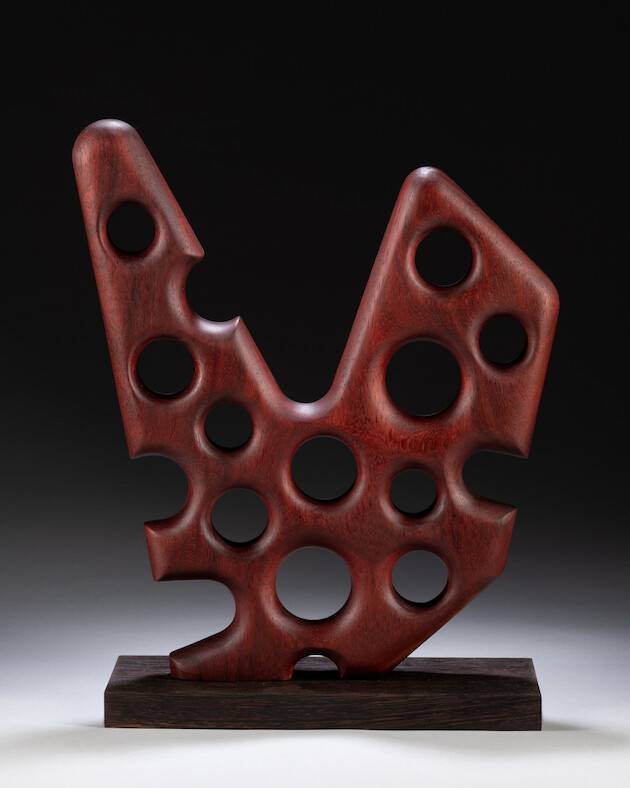 About Aeolian Minor In Padauk
Aeolian Minor in Padauk is the second in a series of 'Modal' hardwood sculptures I am crating that are in part inspired by music, musical notation and musical instruments.
I play (that is being generous) a Guild D90 classical acoustic guitar that belonged to my father. Its smooth wood feels wonderful against the body and the supple tones it creates conjure shapes for me. These Modal sculptures are an extension of that guitar and the sculptural doors it opens for me.