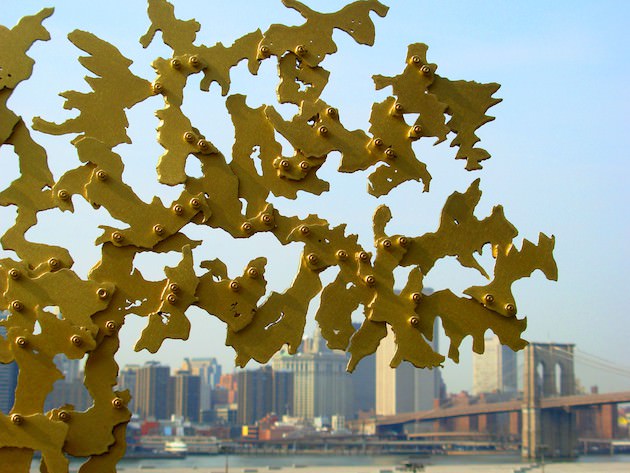 About Bonsai at Sunset
BONSAI AT SUNSET is a companion piece to FOREST DREAM which I made in 2005. Besides the obvious difference in shape, the body of this new work is made entirely of brass and the fasteners are #8 brass bolts. The base is made from reclaimed old-growth timber recovered during the renovation of an historic house in the Georgetown neighborhood of Washington, DC.
As with FOREST DREAM, the inspiration for this work is rooted in the natural and, in particular, the forest world. However, it was also influenced to a great extent by a fascination with Far Eastern and Middle Eastern design motifs. I also feel that the regal and warm nature of the golden color of brass is reminiscent of the stately and elegant nature of ancient Bonsai trees.