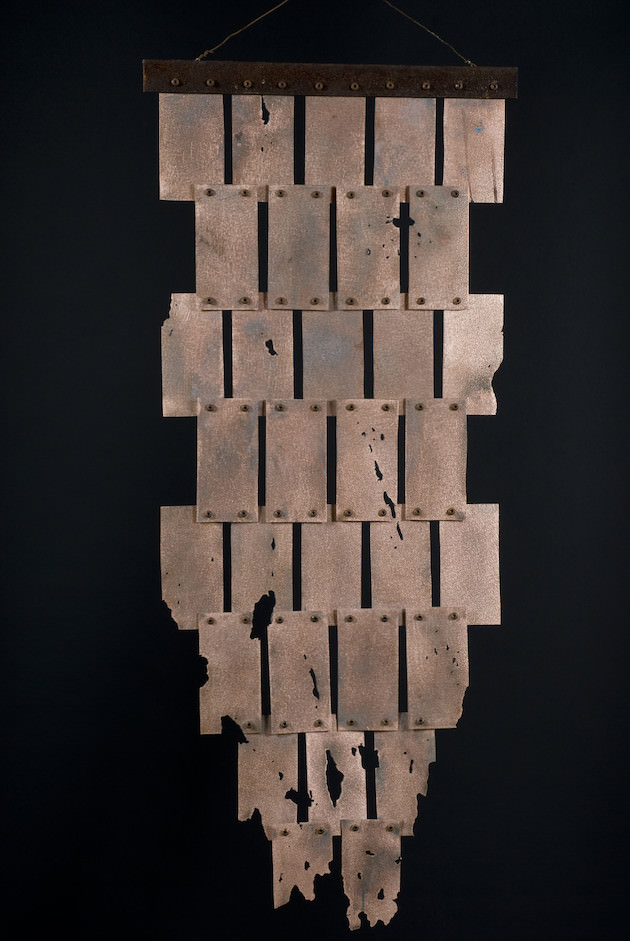 About Tattered Banner #3
TATTERED BANNER #3 is the third in the Tattered Banner series. I decided to use copper and rusted steel to make this work look even more tattered. I accelerated the turning of the copper's color by adding a chemical treatment to the surfaces of each plate. As time passes, the copper will continue to change color, becoming more green and dulled - more tattered.
I rarely let go of a piece knowing that it will continue to change. This is a new and interesting concept for me.