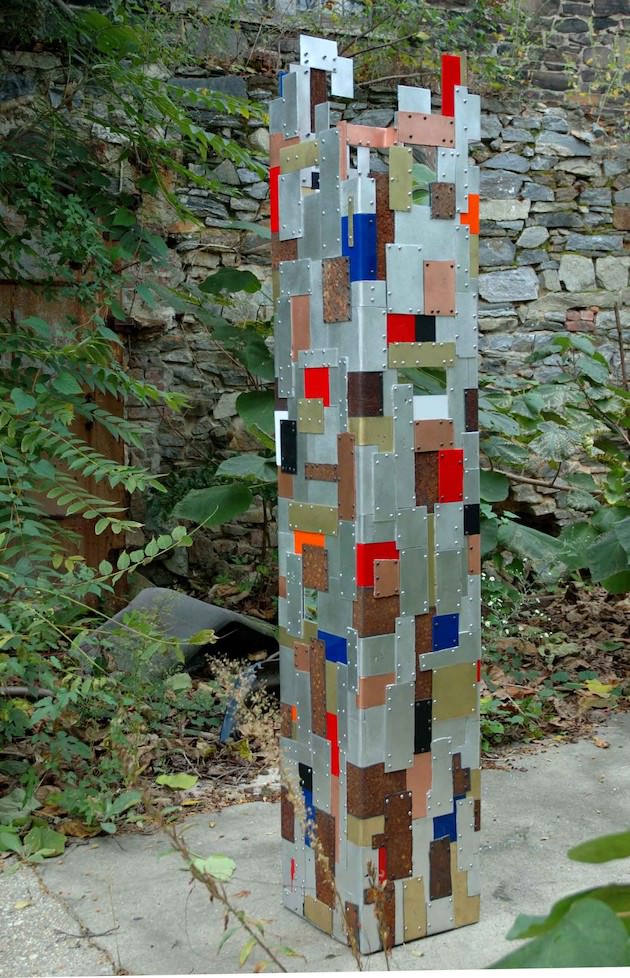 About Panopticon?
'PANOPTICON?' does indeed have a question mark at the end of its title. I had a very difficult time giving this piece a name and, at the gallery, a day before the show in which it premiered was to open, the gallery's director and assistant and I got into a conversation about Panopticism. The idea of naming it 'Panopticon' came up, but I was not sure about doing so. That is why the '?' came to be used.
I am not going to elaborate on Panopticism here, as I don't know if I even like that title yet. I will let others decide.
This sculpture was created during a very unusual time in my life. (As opposed to all of the typical periods of my life?) It was unusual enough a time that there are, in fact, semi-secret messages and codes built into it. Perhaps, after my death, someone will take the time to investigate it closely, should anyone really care to do so. They are a part of my past now, but will always be a part of what I am.
PANOPTICON? is a hollow tower with an open top. It is a monument of sorts. There are openings in the structure to allow one to see into it and mirrored pieces in which a viewer may see reflections of themselves and what surrounds the sculpture.