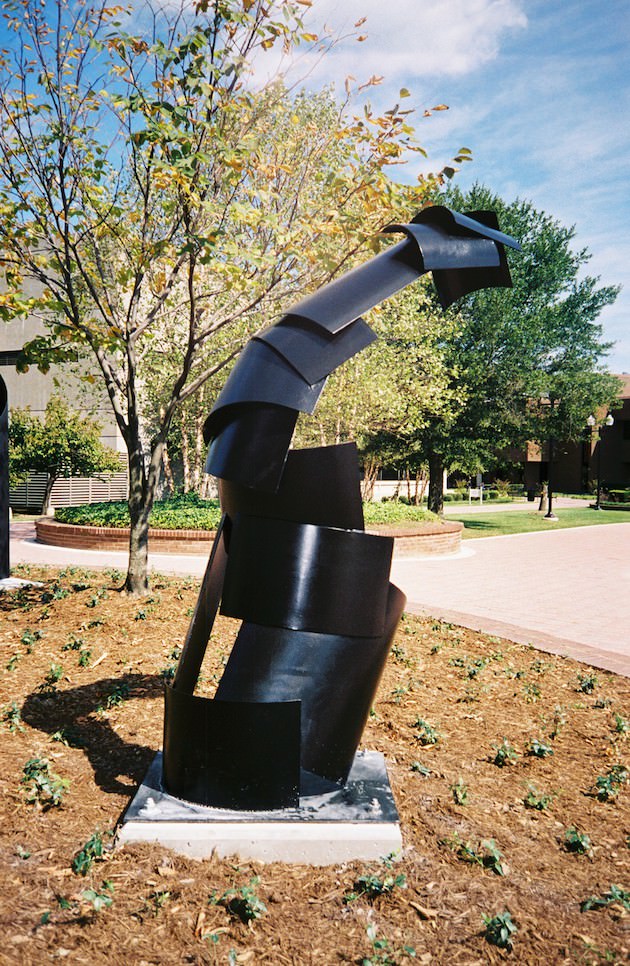 About Tangent-Arc
A sculpture built to replacing the stolen original, TANGENT-ARC was commissioned by Bowie State University in Prince George's County Maryland where it now stands. A tumble or 'collapse' of steel arcs, the work stands nearly seven feet tall and is comprised of a collection of curved, 1/8-inch thick steel plates. The original work, COLLAPSE, was stolen from the University's storage facility in 2003.
I used a variety of welds in this works construction which include fillet, puddle and slot welds. TANGENT-ARC stands a little taller then its stolen counterpart and is a wee bit more complicated.
The work can be viewed at the entrance to the universities Martin Luther King Jr. Arts Center. I do believe the anchor bolts are welded down now.