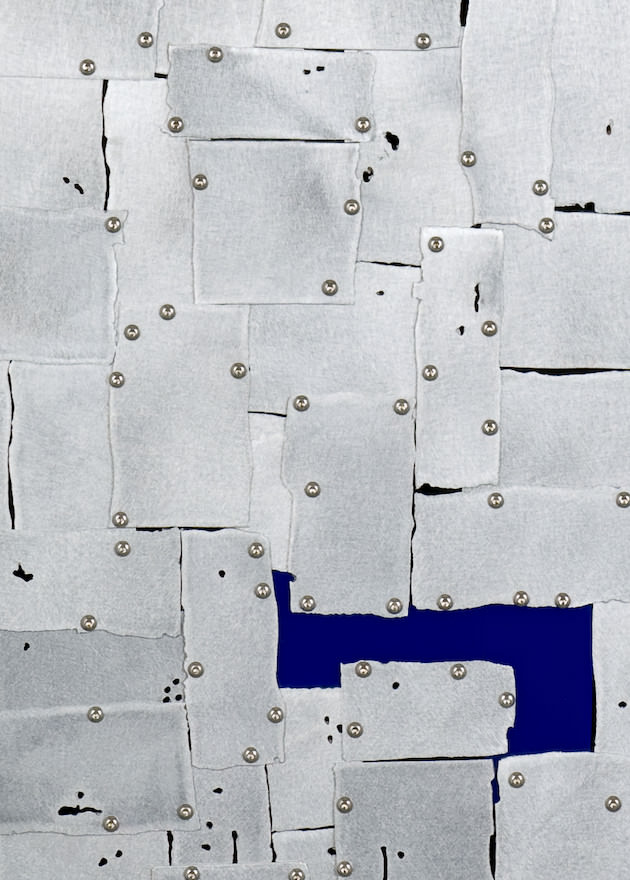 About Where Will She Rest
WHERE WILL SHE REST is a wall-hung sculpture created of bolted aluminum, rusted steel and Plexiglas.
The work was created while pondering the journey of a good friend who left her marriage and career as a doctor of earth sciences, and sold her lovely home in the DC metro area to simply go and explore life and her soul. She jumped in her car one day and began her journey not knowing where show would go, who she would meet, where and when she would stop, if ever.
For me, this piece depicts, in some way, the vastness of her options and the unknowns before her, the allure of the places and ideas that will attract her and, to some degree, the loneliness of such a journey. There is a lot of space here to be filled in as she sees fit, and lovely, yet mysterious, options beckoning.