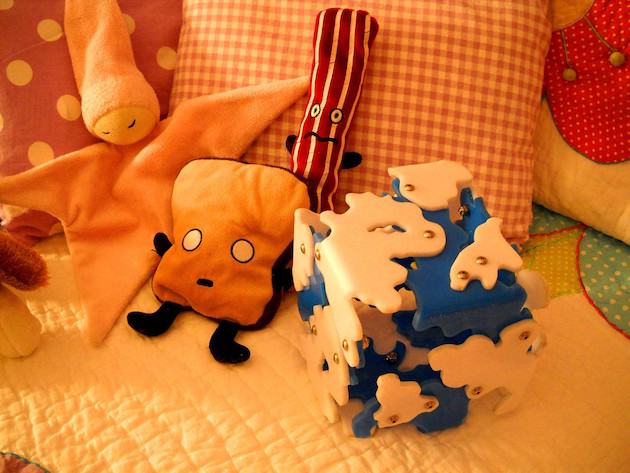 About Ava's Piece of the Sky
This was my teeny, tiny niece, Ava's, third birthday present. I was beyond busy the week of her birthday and had surrendered to the fact that I would not be able to make her a gift. I would have to buy her something - I guess that happens sometimes. However, the morning of her birthday celebration, I decided that I absolutely had to make her a piece of the sky, as all three-year-old girls need one.
So, I made this while preparing for the 2009 Scope Miami Art Fair, stressing out happily the entire time. It was all worth it, especially because she liked it! I figured she might like it in 20 years or so, but she is a beautifully interesting little soul and likes it even now! Yeah!
It is made of blue and white Plexiglas with stainless steel bolts and locking machine nuts that should stay tightly put.
PS: She is more than four years old now and still likes it. :-)