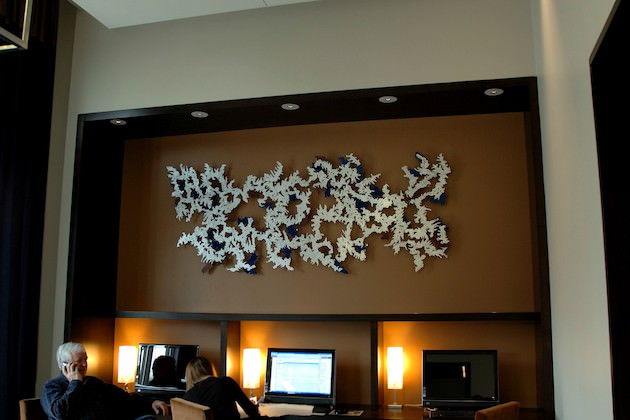 About Canopy in Brown and Twilight
This piece is a wall sculpture that was commissioned for a condominium in Northern Virginia. I was asked if I would work in a certain color palette and was delighted to do so. I usually work so freely and without boundaries that, from time to time, it is nice to be given parameters.
This color scheme allowed me to work with an aluminum matrix using purple heart wood, a material with which I love to work. I also like dark blue Plexiglas very much.
This 'Wall Canopy' is nearly 8-feet long and is set approximately 3 inches off the wall to provide depth and cast shadows. I call this a canopy as it is of the same construction as the ceiling canopies I have made.